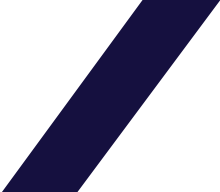 When buying or selling,
we are the team to trust. 

prepare your home
Exterior: The first thing that buyers see. Ensure your home has curb appeal!
Interior: Make your home warm & welcoming.

Marketing your home
Our detailed and effective marketing strategy to market your home to its fullest potential and to obtain the highest possible market value!

social media presence
I will market your property on all social media platforms to cater to an array of Buyers who will then notify their friends and family of your property that may match their criteria!
With over 15 years experience, we are here to find you the PERFECT home! We are equipped with market knowledge, and a handful of trusted personnel and resources to make the home buying process smooth! Receive priority access to Active and Sold listings tailored to YOUR search criteria. You and your family will never feel rushed. We understand perfect and want to exceed that expectation.
There is no task too big or small for us to manage. We declutter, organize, paint, landscape, stage, clean, and whatever else it takes to get YOUR home TOP DOLLAR! Finished off by our professional photographers to capture genuinely stunning imagery and videos for you to hit the market with confidence. We are more than a real estate Team, we have empathy for the process and want to make it the most rewardable and enjoyable experience possible, for you & your family.
We understand that buying or selling a home is a BIG decision. We take special care to guide our clients through a smooth process and ensure the home is a match. We pride ourselves in providing Personal Service that YOU deserve.